Birthing Options for Pregnant Women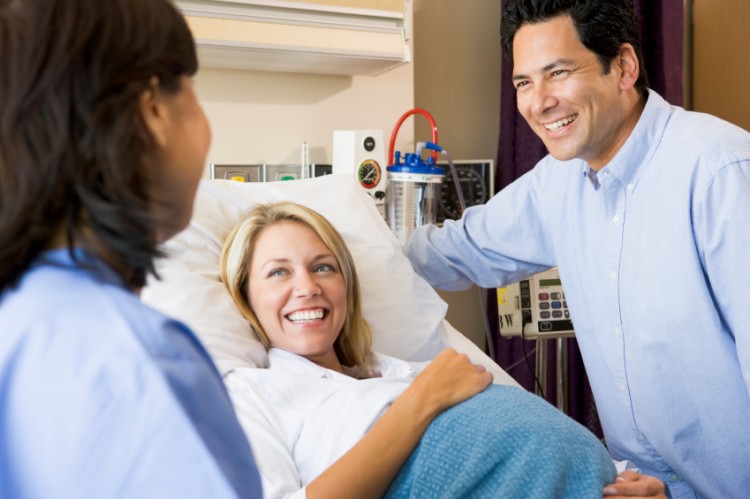 As a mother or expectant couple you have so many options when thinking about the types of birth you want to have. These days you have the power to choose a birth plan that suits the beginning you want to give your baby. It is a decision that should be made once armed with all the facts.
Hospital birth is the more conventional option and still the most common. The big choice here is private or public hospital. 60% of women in Australia choose public hospitals, cost is probably a big factor in this decision but there are other things to consider.
At public hospitals caesarean sections are not pushed upon mothers and are only performed when absolutely necessary. There is only an 18-25% likelihood of a caesarean. It is the best option for high-risk pregnancies as there is ready access to specialist care and pain relief. That said there is little continuity in care. You must see which every doctor is available when you arrive and this will usually mean a different doctor on each visit. Mothers are encouraged to stay in bed and not to walk around, especially if they want an epidural. Another issue is partners are not allowed to stay over night in some hospitals and you will be discharged 24hrs after vaginal delivery.
At a private hospital you will know your doctor and have continuous care through the labour and birth. You have access to expert obstetricians and to a caesarean or epidural should you decide you need this. In many private hospitals you are able to stay up to ten days after your birth. In the private system obstetricians are often not at the hospital and need to be call in to attend a birth. Obstetric training is focused on difficulties in labour. Some women dislike the approach and feel pressured into pain relief and caesareans. Lastly, some private hospitals do limit the number of support people you are allowed to have in the room.
Less than 1% of Australian women choose to have their baby at home. A home birth means when you deliver your baby it will be in your home with a midwife. You can have as many people present and you can use whatever techniques for pain management or relaxation your midwife is trained in. Home birth can give you more control over your birthplan and support team. It may be worth considering an independent midwife can cost up to $4000. This option is only suitable for women with low risk pregnancies.
Water birth is an option for women wanting to give birth at home or in some private hospitals. It allows the mother to relax in a water bath, either until delivery or until the baby is born. It is thought the warm water helps to relax the mother and control the labour pains. Water birth is becoming more popular with women who seek to have natural births.
There are many other less conventional birth options for mothers to consider, such as hynpo birth or Lotus birth. There is plenty of information about and parents should seek out options that suit their needs.